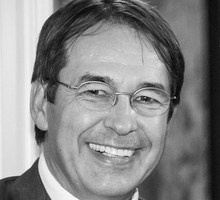 René Zeier
Chairman of the Jury and jury member at location for category Mobility
Head of the Startup Programme Smart-Up and the Master Programme Business Development and Promotion, Lucerne University of Applied Sciences and Arts
Since twelve years, René Zeier is contributing to the further development of the Lucerne University of Applied Sciences and Arts in several leadership roles. Before he managed his own consulting company with ten employees during six years; he supported multinational corporates in global customer management. He practiced marketing and sales during nine years while working for Nestlé, Novartis and Coca-Cola in management functions. Today he is also a member of the board of the mid-size Swiss Brewery Falken, president of a ski school, vice-president of the Züri-Fäscht and president of the foundation Valea Lupului, supporting an orphanage in Romania.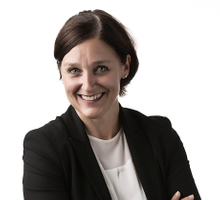 Christa Augsburger
Category Hospitality
Director, Schweizerische Hotelfachschule Luzern SHL
Christa Augsburger achieved an Advanced Federal Diploma of Higher Education in Hospitality Management at the Schweizerische Hotelfachschule Luzern SHL. After years of leading positions in hospitality industry, she returned to SHL as a lecturer in Human Resources Management and Rooms Division. In 2010, she became academic Dean and in 2015 Director of SHL and has been coaching students in their diploma papers and thesis for many years.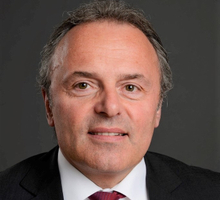 Ambassador Eric Jakob
Category Destination
Dr. phil., Head of the Promotion Activities Directorate and Member of the Executive Board of the State Secretariat for Economic Affairs SECO
Since 1st December 2012 Eric has been working for the State Secretariat for Economic Affairs. He is responsible for SME, Regional and Tourism Policy as well as for Export and Location Promotion. Previously General Manager of Regio Basiliensis and the Intercantonal Coordination Office at Regio Basiliensis in Basel. 1995 to 2003 Assistant General Manager of this organisation. From 1993 to 1995 Swiss Adviser to Infobest Palmrain, an information and advisory body for cross-border matters in Village-Neuf (France). Prior to that Senior Project Leader within the framework of the PTT Initiative at that time «Communication and Model Community Basel», also worked as a journalist.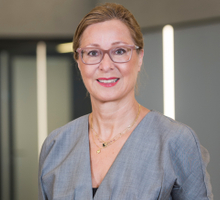 Jeannine Pilloud
Category Mobility
SBB Delegate for Public Transport Sector Development
Jeannine Pilloud has been SBB Delegate for the newly created Public Transport Sector Development Group level unit since the beginning of 2018. In 2011, Pilloud became the first woman to be a member of the SBB Management Board. She spent seven years managing SBB Passenger Traffic, the largest division in the company with 13,000 employees. Pilloud has also been on the Board of Directors at Switzerland Tourism since 2011. Before joining SBB, she was Senior Vice President for information and communication technology services at T-Systems.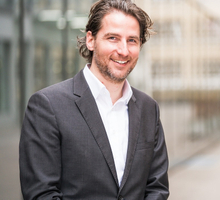 Markus Popp
Category Transaction
CEO, Mühlemann & Popp Online Media AG
Markus Popp is a passionate digital entrepreneur – he was involved in 10+ successful start-ups, offering 20 years of expertise in digital strategy, technology and development of business models, both for start-ups and corporates as a managing partner in his company builder. He holds a master's degree of the Swiss Federal Institute of Technology.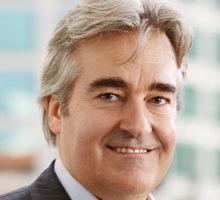 Reto Ringger
Category Impact
Founder and CEO, Globalance Bank
Reto Ringger is an entrepreneur who is active at the junction between the financial markets and sustainability. In 2011 he founded Globalance Bank Ltd., which today he leads as its CEO. Globalance Bank is an owner-run Swiss Private bank and is specialized in sustainable investments. Before starting Globalance Bank, Reto founded SAM Group 1995. In collaboration with Dow Jones, SAM launched the Dow Jones Sustainability Index (DJSI). Reto Ringger has received various awards for his entrepreneurial activities. Reto Ringger holds a degree in economics (lic. oec. publ.) from the University of Zurich. From 2012 - 2018 he was a member of the Executive Committee of the Club of Rome and was Chairman of the Board of Trustees of WWF Switzerland from 2012 - 2016.